Saudi King Abdullah said yesterday that world silence over Israeli "war crimes" in the Gaza Strip was inexcusable and would only breed more violence in the future.

"We see the blood of out brothers in Palestine being shed in collective massacres that have spared nobody, and in war crimes against humanity," the king said.

The war in Gaza was "all taking place under the eyes and ears of the international community ... that has stood indifferently watching events in the whole region".
Details

Written by

Administrator

Hits: 266
Read more: Saudi king criticises world's silence over Gaza 'war crimes'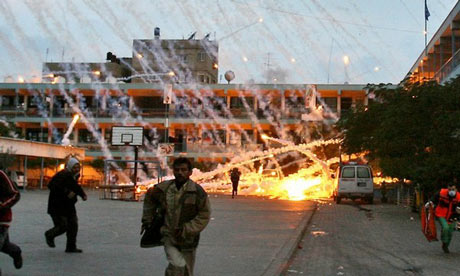 Hadar Goldin, an Israeli soldier feared abducted by Hamas Islamist militants in the Gaza Strip, was determined to have been killed in action during Israel's operation there, an army statement said on Sunday.

"A special committee led by the Israel Defence Forces Chief Rabbi, announced the death of the IDF infantry officer of the Givati Brigade, Lieutenant Hadar Goldin, who was killed in battle in the Gaza Strip on Friday, August 1, 2014," part of the army statement said.

Hamas' armed wing said on Saturday it had no clear indication on the whereabouts of Goldin, 23, and that he may have been killed during an ambush in the southern Gaza Strip in which two other Israeli soldiers were killed.
Details

Written by

Administrator

Hits: 197
Read more: Israeli soldier feared abducted by Hamas was killed in action - army
Pakatan Rakyat should explain to the public allegations of misusing public funds to achieve its own political ambitions, says MCA deputy organising secretary Datuk Chai Kim Sen.

He also urged the opposition alliance to forward any proof they have of corruption and cronyism to their respective disciplinary committee, as well as lodge a report with the police and the Malaysian Anti-Corruption Commission to prove their credibility.

Recently, a series of scandals and misconducts of Pakatan were ex­­posed during a war of words between the political secretary to former Kedah Mentri Besar, Muhammad Sanusi Md Nor and PKR secretary-general Datuk Saifuddin Nasution Ismail.
Details

Written by

Administrator

Hits: 305
Read more: Why Pakatan will never explain abuse of funds accusations. Its only in their nature to accuse...
Setiausaha agung DAP, Lim Guan Eng menyuarakan sokongan penuh parti itu terhadap cadangan meletakkan presiden PKR, Datuk Seri Dr Wan Azizah Wan Ismail sebagai Menteri Besar Selangor akan datang.

Lim, yang juga Ketua Menteri Pulau Pinang, berkata parti yang menganggotai Pakatan Rakyat akan bermesyuarat pada 10 Ogos dan antara agenda utamanya ialah membincangkan sama ada wanita boleh menjadi Menteri Besar.

Katanya, menurut Ketua Pembangkang Datuk Seri Anwar Ibrahim, cadangan PKR itu ditolak pihak tertentu dengan alasan Dr Wan Azizah adalah wanita.
Details

Written by

Administrator

Hits: 283
Read more: DAP sokong penuh Wan Azizah ganti Khalid Ibrahim MB Selangor
Setiausaha Agung PAS, Datuk Mustafa Ali mengingatkan ahli-ahli dan pendukung PAS dan Pakatan Rakyat (PR) supaya berwaspada dengan usaha jahat pihak tertentu untuk memecahbelahkan PR.

Sehubungan itu, beliau menjelaskan bahawa PAS menarik diri daripada PR sebagaimana surat yang tersebar di media sosial adalah palsu.
Details

Written by

Administrator

Hits: 254