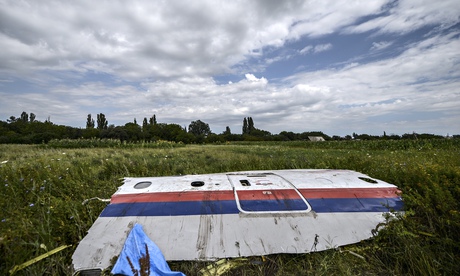 Trading in Malaysia Airlines shares was suspended from 9am on Friday ahead of an announcement by major shareholder Khazanah Nasional.

Khazanah, which owns nearly 70% of the ailing national carrier, is expected to unveil details to restructure it under a proposed privatisation.

MAS sunk deeper into the red in the second quarter ended June 30, 2014 (Q2, 2014) with net losses of RM307.04mil compared with net loss of RM175.98mil a year ago as it was impacted by the tragedies involving flights MH370 and MH17.

The disappearance of Malaysia Airlines flight MH370 in March 2014 continued to impact the airline's Q2, 2014 financial results with MAS reporting a net loss of RM307mil due to lower yield and seat factor.

STARONLINE
Details

Written by

Administrator

Hits: 273
The cost to upgrade each National Service Training Programme (NS) camp nationwide will be borne by respective camp operators, and will cost between RM2mil to RM4mil each.

NS Director-General Datuk Abdul Hadi Awang Kechil said the Government would not be providing any allocation for the upgrading works.

"They have to bear the upgrading cost themselves. If they fail to complete the upgrading works by June 2015, their contracts will be reviewed and may not be renewed," he said after attending the conferment of ranks ceremony for NS trainees of Group 3 Series 11/2014 at the Seri Perkasa camp in Mantin, near here, Thursday.
Details

Written by

Administrator

Hits: 257
Read more: NS camp operators to bear full cost of upgrades, up to RM4mil each
Malaysia is preparing to unveil the latest overhaul of its beleaguered state-owned airline, which is reeling from twin disasters months apart that killed hundreds of passengers.

Khazanah Nasional, the state investment company that owns 69 percent of Malaysia Airlines, said in early August it will announce details of the overhaul by the end of this month. Malaysian news reports said the announcement will come Friday.

Analysts expect Khazanah to slash jobs, drop money losing routes to Europe and China, and replace top management.
Details

Written by

Administrator

Hits: 339
Read more: Malaysia Airlines set for shakeup after disasters MH370 MH17
The hunt for missing Malaysia Airlines flight MH370 will focus on the southern part of the existing search zone after a new clue to the plane's possible location emerged, Australia said on Thursday.

Fresh information suggested the jet "may have turned south" earlier than thought, Deputy Prime Minister Warren Truss said.

The detail came to light following "further refinement" of satellite data and as investigators attempted to map the plane's position during a failed attempt to contact it earlier in its flight path.
Details

Written by

Administrator

Hits: 339
Read more: MH370: Plane may have turned south 'earlier' than thought
Setiausaha Agung PAS, Datuk Mustafa Ali menegaskan bahawa jawatan Menteri Besar Selangor adalah milik PKR.

Justeru, katanya PAS tidak akan menghantar nama Ahli Dewan Undangan Negeri (Adun) daripada parti itu sebagai calon Menteri Besar Selangor yang baharu.

   
"Kita tidak akan calonkan Adun PAS untuk jawatan itu kerana Menteri Besar Selangor adalah jawatan milik PKR. Kita hormati perkara ini, ini adalah muktamad," ujarnya ketika dihubungi pagi ini.
Details

Written by

Administrator

Hits: 278
Read more: Muktamad, jawatan MB Selangor milik PKR - Mustafa. #SelangorMove