Keputusan perbicaraan kes Fitnah 2 Ketua Umum KEADILAN,Datuk Seri Anwar Ibrahim yang akan diketahui akhir bulan ini akan menentukan masa depan demokrasi dan halatuju politik di Malaysia.

Naib Ketua AMK Pusat, Fahmi Fadzil berkata, dalam jangka masa sebelum keputusan mahkamah diumumkan, seluruh media dunia akan memberi perhatian terhadap Malaysia untuk melihat sama ada demokrasi di negara ini semakin sihat atau bertambah tenat.

"Dalam dua minggu setengah yang akan datang ini, tatkala rakyat mendepani hari-hari harga minyak dan harga barang yang semakin naik tetapi gaji terus mendatar, berserta cukai GST yang bakal dimulakan April 2015, masa depan demokrasi dan halatuju politik di Malaysia akan ditentukan.
Details

Written by

Administrator

Hits: 251
Read more: Keputusan fitnah 2 penentu halatuju politik Malaysia
An MCA leader has cautioned a divisional Umno official against "crossing the line" in suggesting that next month's Umno annual general assembly should discuss ending the Chinese vernacular school system.

MCA religious harmony bureau chief Datuk Ti Lian Ker said that Petaling Jaya Utara Umno division deputy chief Mohamad Azli Mohemed Saad should accept with an open heart the reminder that he gave him as it was in good faith.

"It is in my interest to caution politicians like Azli who are out to score political brownie points by picking on Chinese education, Chinese culture and who want to use the community as a 'punching bag'," he said.
Details

Written by

Administrator

Hits: 265
Read more: UMNO's Mohamad Azli cautioned by MCA over vernacular school statement
Menteri Belia dan Sukan, Khairy Jamaluddin Abu Bakar menyifatkan cadangan penyenaraian peminjam tegar Perbadanan Tabung Pendidikan Tinggi Nasional (PTPTN) dalam Sistem Maklumat Rujukan Kredit Berpusat (CCRIS) adalah langkah yang 'masuk akal'.

Menurut Khairy, cadangan tersebut yang mensasarkan 183,486 individu yang langsung tidak membuat sebarang pembayaran pinjaman walaupun sudah melewati alam pekerjaan dalam tempoh yang lama, adalah relevan.

"Saya rasa cadangan terkini daripada PTPTN ini masuk akal. Lain lah kalau grad baru yang susah nak cari kerja menjadi sasaran," ujar Khairy menerusi laman sosial Facebook miliknya.
Details

Written by

Administrator

Hits: 258
Read more: PTPTN: Khairy Jamaluddin menyokong senarai nama peminjam dalam CCRIS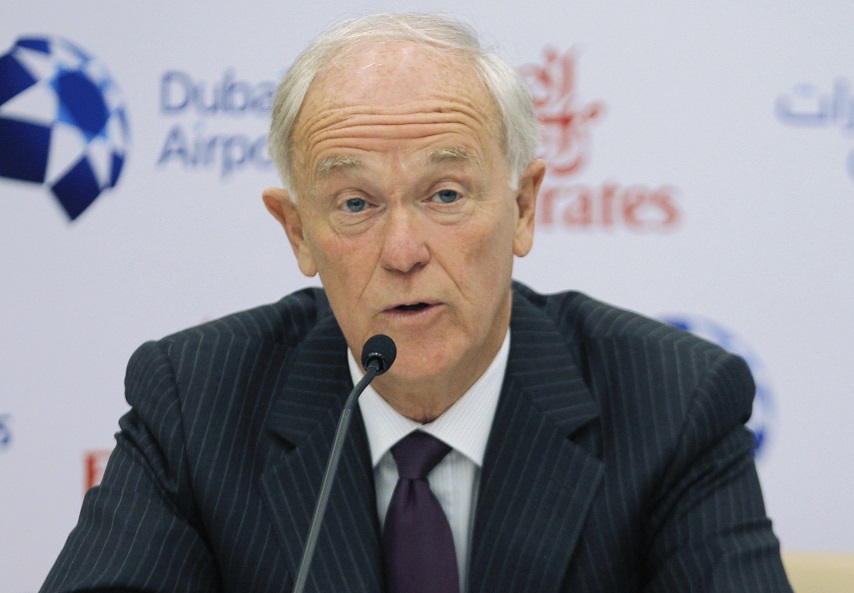 The fate of MH370 is "downright suspicious" and the Malyasia Airlines jumbo may not even be in the Southern Indian Ocean, according to Emirates chief Tim Clark.

Clark called for every "fact" about the tragedy to be challenged as investigators comb an area of the southern Indian Ocean seabed. He also voiced concern that efforts to get the truth might slacken, leading MH370 to become an unsolved mystery.

In a frank interview with German magazine Der Spiegel, Clark raised significant doubts about the official version of events, according to which MH370 flew over the Indian Ocean on autopilot until it ran out of fuel and crashed in to the sea.
Details

Written by

Administrator

Hits: 448
Read more: MH370 Fate is "Suspicious" - Emirates Chief Tim Clark Disputes Official Line on Malaysia Airlines...
Goods and Services Tax (GST), tax breaks for 300,000 individual taxpayers and higher 1Malaysia People's Aid (BR1M) payouts - these were among the highlights of Prime Minister Datuk Seri Najib Abdul Razak's Budget 2015 speech.

Najib, who presented his budget speech before the Dewan Rakyat on Friday, first shook Parliament when he announced that 2,900 items would be GST-free.

"Based on the feedback from all segments of society, the Government agrees to widen the scope of items that will not be subjected to GST," said Najib.
Details

Written by

Administrator

Hits: 264
Read more: Budget 2015: GST, tax breaks and BR1M among highlights