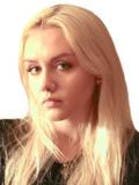 On the July 16, a Malaysia Airlines Boeing 777 was shot down in eastern Ukraine. This awful catastrophe caused death of 298 people, 80 children among them. Whatever the geopolitical framework surrounding the event, this is an awful human tragedy. A tragedy numerous families share.

The worst of any international tragedies is brought out when some people or even whole governments try to speculate on a disaster, while pursuing their own interests and goals. What was the Ukrainian reaction that came right after the crash was announced? It was a call for a NATO and U.S. ground military operation against the rebels in Eastern Ukraine.
Details

Written by

Administrator

Hits: 425
Penyandang jawatan nombor dua dalam parti Timbalan  Presiden PKR, Mohamed Azmin Ali mendahului dua pencabarnya Tan Sri Khalid Ibrahim dan Datuk Saifudin Nasution Ismail dalam pemilihan PKR 2014.

Keputusan itu dipaparkan menerusi laman web rasmi parti itu.

Mohamed Azmin didepan dengan memperolehi 21,066 undi, sementara Abdul Khalid 17, 608 undi manakala Saifuddin memperoleh 9,944 undi.
Details

Written by

Administrator

Hits: 266
Read more: Azmin jauh tinggalkan Khalid, Saifuddin dalam penentuan siapa Timbalan Presiden
Russian President Vladimir Putin has one last chance to show he is serious about helping rescuers recover the bodies of the victims of the crash of Malaysia Airlines flight MH17, the Dutch prime minister said on Saturday. 

More than half the passengers aboard the flight, which crashed near a village in eastern Ukraine, were Dutch citizens, and images of recognisably Dutch personal belongings and passports strewn across the crash site have shocked the Dutch public.

"I was shocked at the pictures of utterly disrespectful behavior at this tragic spot. It's revolting," Mark Rutte said,.
Details

Written by

Administrator

Hits: 423
Read more: Dutch PM warns Putin on 'last chance' to help with MH17 disaster
Malaysia is demanding immediate and unrestricted access to the Malaysia Airlines MH17 crash site and guaranteed safety for its officials and those of the joint international investigation team.

Transport Minister Datuk Seri Liow Tiong Lai said Malaysia also demanded that all human remains be allowed to be recovered, identified and repatriated.

He said Kuala Lumpur was deeply concerned that the international team was effectively being prevented from entering the crash site.
Details

Written by

Administrator

Hits: 332
Read more: MH17: Malaysia demands unrestricted access to crash site
Jarang-jarang sekali kita melihat muka baru dalam arena politik Malaysia mendapat perhatian banyak pihak. Rara barangkali salah seorang yang terampil di kalangan muka baru dalam dunia aktivisme politik.

Namun bukan sekadar muka yang harus dilihat dan dinilai. Jika rupa sudah cukup, justeru sekalian model dan pelakon boleh memperbuat parti politik sendiri dan pastinya akan berjaya mengambil alih pentadbiran di Putrajaya. Tidak perlu berpenat-lelah bermandi air gatal dan gas pemedih mata menuntut perubahan.

Rara, pastinya bukan sekadar seorang wanita yang berpenampilan menawan, malah beliau sebenarnya turut berkeupayaan melawan.
Details

Written by

Administrator

Hits: 285