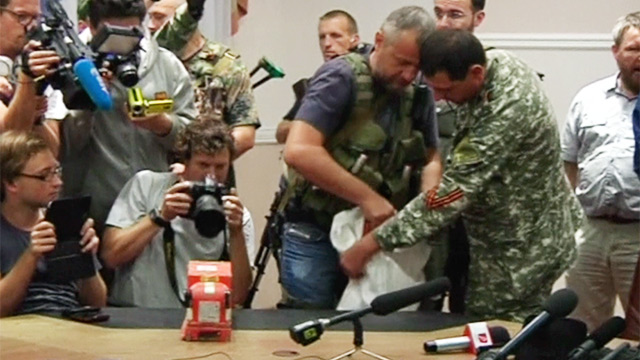 Nine Britons, 23 US citizens and 80 children are reported to be among those killed when a passenger jet crashed over the eastern Ukraine border amid claim and counter-claim that it was shot down by a missile.

Pictures and video from the scene showed bodies strewn around the site of the crash amid the charred wreckage of Malaysian Airlines flight MH17, which fell to Earth near the town of Grabovo, about 50km from the Russia-Ukraine border, while 283 passengers and 15 crew members were on board.

The passengers on the flight included 154 Dutch, 27 Australians, 38 Malaysians - including 15 crew, 11 people from Indonesia, four Germans, four Belgians, three from the Philippines and one Canadian, BBC News reported an airport official as having said. Meanwhile, the Ukrainian Interior Ministry said 23 US citizens were travelling on the aircraft. The nationalities of the remaining passengers were still being confirmed. 80 children were also on board, according to various agencies reporting from the scene.
Details

Written by

Administrator

Hits: 317
Read more: MH17 crash: 'Nine Britons, 23 US citizens and 80 children' feared dead after Boeing passenger jet...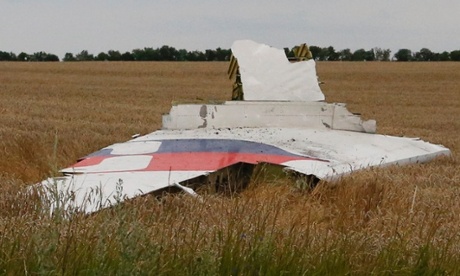 Malaysia Airlines (MAS) will have a tough road ahead to rebuild its image as consumer sentiments on its safety record will be deeply affected with two major incidents within six months.

Hong Leong Investment Bank (HLIB) said the incidents would further hamper the airline's hope to turn around by 2015.

In the midst of recovering from the MH370 incident, MAS has again been hit by another disastrous incident involving MH17 bound for Kuala Lumpur from Amsterdam.
Details

Written by

Administrator

Hits: 249
DAP mempersoal kedudukan kewangan 1Malaysia Development Bhd (1MDB) yang nampaknya sekadar bergantung kepada penilaian semula asetnya bagi mengelak daripada jatuh muflis.

Setiausaha Agung DAP Lim Guan Eng menggesa Kementerian Kewangan untuk menjelaskan kedudukan 1MDB yang didakwa mencipta keuntungan atas kertas daripada penilaian semula aset hartanahnya.

"1MDB bergantung kepada keuntungan melalui penilaian semula aset sebanyak RM2.7 bilion bagi mencatat keuntungan sebanyak RM778 juta dan tidak menghiraukan kenaikan jumlah keterhutangan yang menjangkau RM42.3 bilion, iaitu hampir mencecah nilai jumlah asetnya sebanyak RM44.7 bilion," ujar Guan Eng dalam satu kenyataan.
Details

Written by

Administrator

Hits: 209
Read more: 1MDB telah muflis jika tidak kerana muslihat perakaunan - Lim Guan Eng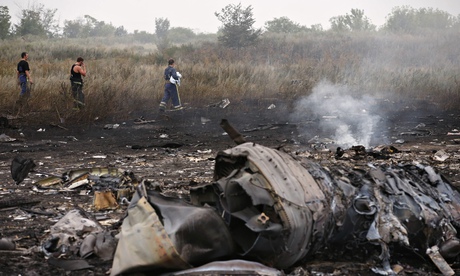 Malaysia Airlines flight MH17 was flying just 1,000 feet (300 metres) above restricted airspace when it was shot down, according to the European air traffic control body.

Eurocontrol said Ukrainian authorities had barred aircraft from ground level to 32,000 feet but the doomed aircraft was cruising at 33,000 feet, still within range of sophisticated ground-to-air weaponry, when it was hit. All flights in eastern Ukraine have now been barred from the area, Eurocontrol added.

"The aircraft was flying at Flight Level 330 [approximately 10,000 metres/33,000 ft] when it disappeared from the radar," said. "This route had been closed by the Ukrainian authorities from ground to flight level 320 [32,000ft] but was open at the level at which the aircraft was flying.".
Details

Written by

Administrator

Hits: 357
Read more: Downed Malaysia Airlines MH17 plane: what went wrong ?
Rumours rife that Soon Koh, Dr Jerip met up with Adenan to talk about forming a new party

Two months after several SUPP elected representatives left to join Parti Tenaga Rakyat Sarawak (Teras), the new party has yet to reach a consensus on its leadership line-up.

With their first Triennial General Meeting scheduled on July 26 and the party coming to an impasse, there has been rumours that some leaders are planning an exit.
Details

Written by

Administrator

Hits: 192