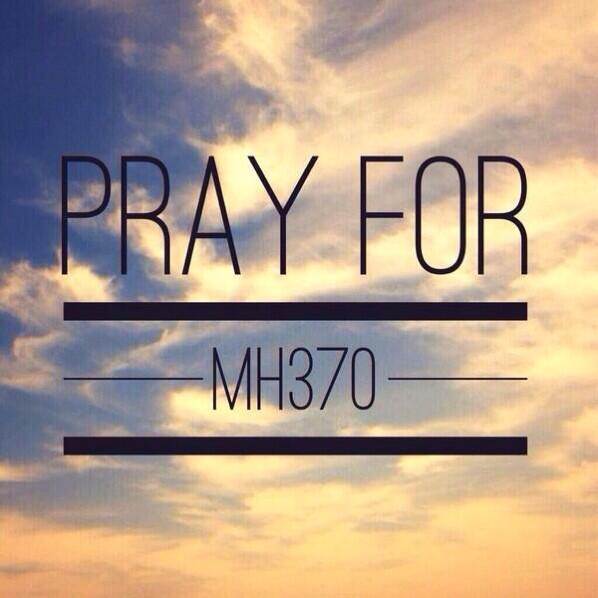 Marine rescue teams from several countries have been working through the night to search the sea south of Vietnam.

Flight MH370 disappeared en route to Beijing from Kuala Lumpur, with 239 people on board.

No distress signal was received from the plane and there has been no trace of wreckage.

The passengers were of 14 different nationalities. Two-thirds were from China, while others were from elsewhere in Asia, North America and Europe.
Details

Written by Administrator
Published: 09 March 2014
Hits: 162
Read more: Missing Malaysia plane: Air search to resume off Vietnam
SAYA mahu ucap terima kasih yang tidak terhingga kepada panel tiga hakim Mahkamah Rayuan yang menjatuhkan hukuman terhadap Datuk Seri Anwar Ibrahim, yang dianggotai Datuk Balia Yusof Wahi, Datuk Aziah Ali dan Datuk Mohd Zawawi Mohd Salleh.

Terima kasih banyak atas hukuman yang dijatuhkan oleh Yang Arif sekalian kepada Ketua Pembangkang Parlimen Malaysia, merangkap calon Perdana Menteri Pakatan Rakyat.

Malah saya harus mengucapkan terima kasih dan tahniah kepada peguam tersohor Datuk Muhammad Shafee Abdullah atas kejayaan besar beliau dalam kes ini.
Details

Written by Administrator
Published: 08 March 2014
Hits: 209
Read more: Terima kasih Tuan Hakim, anda pemangkin Reformasi 2.0 Oleh Izmil Amri
In conjunction with International Women's Day, The Star Online reflects upon Malaysia's rape culture and the several misconceptions society regarding rape, where netizens reacted by saying many are still guilty of victim blaming.

Twitter user @roxytweets says that the blame game is still apparent in today's day and age.

"The 'you dressed up sexily, you asked for it' blame game still occurring," she tweeted.
Details

Written by Administrator
Published: 08 March 2014
Hits: 163
Read more: Netizens: Malaysians are still guilty of victim blaming
Terdapat desas-desus Pengarah Strategi PKR, Rafizi Ramli akan mengganti Datuk Seri Anwar Ibrahim sebagai calon PRK Dun Kajang pada 23 Mac ini, jika Ketua Pembangkang itu diisytihar tidak layak bertanding berikutan kes mahkamah, tetapi Rafizi pilih untuk tidak memberi apa-apa komen.

"Saya tak nak komen. Saya tak ada komen mengenai desas-desus itu.

"Tunggu lah hari penamaan calon (pada 11 Mac) nanti," katanya kepada Sinar Harian Online.
Details

Written by Administrator
Published: 08 March 2014
Hits: 160
Tears are filling my eyes. I can't seem to hide the pain when I read this morning the media statement from Malaysian Airlines. They can't locate their plane MH370 outbound from Kuala Lumpur international airport and inbound to Beijing international. The question that arises in my head is why did it take 5 hours for Malaysian Airlines to come out with a media statement ? Where are the passengers of flight MH370 ? Over which country did you lose contact with them ?
All of us at KritisOnline share our sadness with all the passengers and families of flight MH370. May God find and save them.
Details

Written by Susan Loo
Published: 08 March 2014
Hits: 183