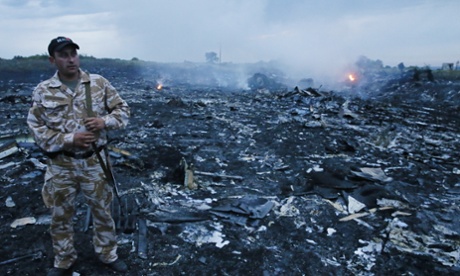 The International Air Transport Association (IATA) has come to Malaysia Airlines' defence, saying that no airline would risk the safety of its passengers to save on fuel.

In a statement on Saturday, IATA chief executive officer Tony Tyler said safety was the top priority for airlines.

"I share the shock and sadness expressed by so many around the world on the terrible loss of MH17.
Details

Written by

Administrator

Hits: 248
Read more: MH17 crash: No airline would risk passengers' safety to save fuel, says IATA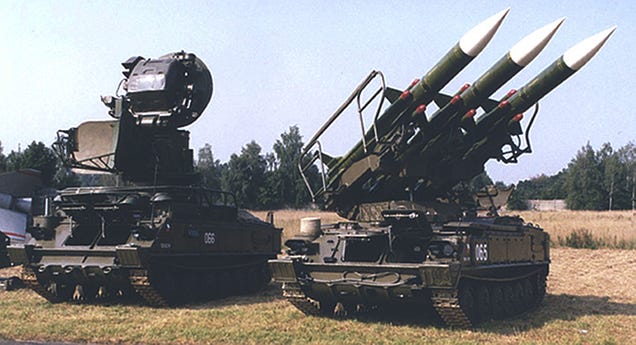 Distraught and sobbing relatives poured into Amsterdam's Schiphol airport as the nation reeled from the news 154 of its citizens were aboard a Malaysian plane believed to have been shot down in Ukraine.

Bewildered family members of those travelling on the ill-fated jet were whisked away into a restaurant on the upper deck of the airport, shielded from massing journalists.

They then boarded buses headed for an unknown destination.
Details

Written by

Administrator

Hits: 339
Read more: MH17 crash: Tears, shock as Netherlands mourns plane crash victims
If Malaysia Airlines flight MH17 was indeed shot down near Torez, in eastern Ukraine, as several news reports are saying, it couldn't have been hit by one of the shoulder-fired portable missiles that have brought down Ukrainian government helicopters during the conflict in eastern Ukraine.

Flying between Amsterdam and Kuala Lumpur, the Boeing 777 was at cruising altitude, several hours into the flight, at a height that can be reached only by sophisticated missiles, fired either from the ground or from fighter aircraft. Both the Russian and Ukrainian governments possess those missiles, and so could the pro-Russian separatists based in eastern Ukraine. However, it is not clear to what extent, if at all, the separatists have the technological skills required to operate an advanced missile system, even if they managed to get their hands on one.
Details

Written by

Administrator

Hits: 299
Read more: Malaysia Airlines MH17: Buk Missile May Have Been Cause Of Ukraine Crash
Yesterday evening, I was informed of the terrible and deeply shocking news that a Malaysia Airlines jet went down in eastern Ukraine.

Malaysia Airlines has confirmed that the jet was Malaysia Airlines flight 17, which was on a scheduled flight from Amsterdam to Kuala Lumpur.

The flight departed Amsterdam at 12.15pm, local time. It was scheduled to arrive in Kuala Lumpur at 6.10 am, local, Malaysian time.

The aircraft was a Boeing 777-200.
Details

Written by

Administrator

Hits: 234
Read more: Statement by Prime Minister Najib Razak: Malaysian Airlines flight 17 #MH17
Nine Britons, 23 US citizens and 80 children are reported to be among those killed when a passenger jet crashed over the eastern Ukraine border amid claim and counter-claim that it was shot down by a missile.

Pictures and video from the scene showed bodies strewn around the site of the crash amid the charred wreckage of Malaysian Airlines flight MH17, which fell to Earth near the town of Grabovo, about 50km from the Russia-Ukraine border, while 283 passengers and 15 crew members were on board.

The passengers on the flight included 154 Dutch, 27 Australians, 38 Malaysians - including 15 crew, 11 people from Indonesia, four Germans, four Belgians, three from the Philippines and one Canadian, BBC News reported an airport official as having said. Meanwhile, the Ukrainian Interior Ministry said 23 US citizens were travelling on the aircraft. The nationalities of the remaining passengers were still being confirmed. 80 children were also on board, according to various agencies reporting from the scene.
Details

Written by

Administrator

Hits: 310
Read more: MH17 crash: 'Nine Britons, 23 US citizens and 80 children' feared dead after Boeing passenger jet...