KERAJAAN akan meneliti semua cadangan dan pandangan yang disuarakan agensi kerajaan, persatuan, pihak swasta serta pertubuhan bukan kerajaan (NGO) dalam usaha merangka Bajet 2015.

Timbalan Menteri Kewangan, Datuk Chua Tee Yong berkata, semua pendapat itu akan dipertimbangkan oleh jawatan kuasa Bajet 2015 yang dianggotai Ketua Setiausaha Perbendaharaan, Tan Sri Datuk Dr Mohd Irwan Serigar Abdullah dan menteri Kabinet.

"Di bawah Kementerian Kewangan, kita ada lapan kumpulan sasaran membincangkan beberapa isu dan mendapatkan maklum balas, pendapat serta cadangan daripada kementerian, NGO dan persatuan untuk Bajet 2015.
Details

Written by

Administrator

Hits: 120
Selepas 15 tahun dan teruji dalam empat pilihan raya umum, Parti KEADILAN Rakyat membuktikan bahawa kehadirannya dalam arena politik Malaysia bukan omongan kosong tetapi wadah yang mewakili suara golongan marhaen yang terus ditindas kerajaan Umno-BN.

Selain ditindas pelbagai isu yang melingkari KEADILAN juga menarik perhatian khalayak untuk mengetahui apa sebenarnya yang berlaku. Kemelut politik di Selangor dan juga kekecohan pemilihan parti sering menjadi modal kepada media arus perdana untuk menyerang KEADILAN dan Pakatan Rakyat.

Bagi mendapat informasi tepat editorial Suara Keadilan (SK) yang diketuai Ketua Pengarang Najib Hashim menemubual Ketua Umum KEADILAN, Datuk Seri Anwar Ibrahim (DSAI) di ibu pejabat KEADILAN.
Details

Written by

Administrator

Hits: 250
Read more: Langkah Kajang tepat, walau saya derita – Anwar Ibrahim
Russian President Vladimir Putin has blamed the Ukrainian government for the crash of a Malaysian Airlines jet that was shot down over eastern Ukraine, killing all 295 people on board.

The government in Kiev is responsible for the fighting in eastern Ukraine between government troops and pro-Russian rebel forces which caused the downing of the civilian aircraft, Putin said at a cabinet meeting last night, according to a transcript released by the Kremlin. Putin has repeatedly denied Russian involvement in the fighting in Ukraine.
Details

Written by

Administrator

Hits: 269
Malaysian officials received the two MH17 black boxes from the self-proclaimed Donetsk People's Republic (DPR) in Ukraine.

At 6.11am Tuesday, DPR representatives showed up at their government headquarters here with the Malaysian government representatives.

Speaking to the press, DPR leader Alexander Borodai thanked Malaysia and the Netherlands for sending teams here on Monday to resolve the MH17 matter.
Details

Written by

Administrator

Hits: 153
Read more: MH17: Malaysia receives black boxes from Ukrainian rebels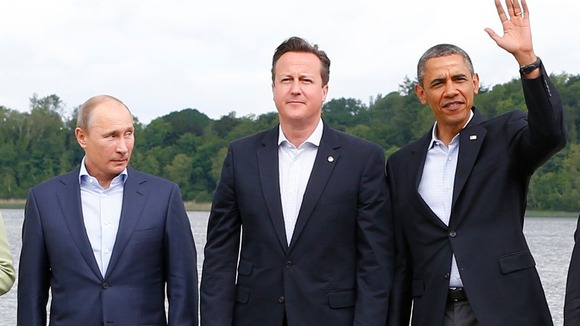 US President Barack Obama on Friday squarely blamed Russia and its President Putin for the outrageous shooting down of the Malaysian Airlines civilian flight that killed 298 people, saying separatists in Ukraine who brought down the plane could not have done it without Russian support, training, and arms.

At a White House press conference, President Obama, despite saying he did not want to "get ahead of the facts," repeatedly put Russia and its leadership in the dock for their backing of Ukraine's pro-Moscow separatists. Beyond the Malaysian Airlines tragedy, it is not possible for separatists to shoot down so many planes, including fighters, without sophisticated equipment and training; and that is coming from Russia, Obama maintained.
Details

Written by

Administrator

Hits: 279
Read more: Obama blames Russia, Putin for flight MH17 shooting